1.5°C Business Playbook
Eco-System
An eco-system of frontline organisations, committed to halving emissions before 2030 towards net-zero, integrating climate in business strategy and contributing to climate action in society. The eco-system focuses on strategy and action with the goal to accelerate climate action exponentially.
The 1.5°C Business Playbook is the cornerstone of the eco-system. It helps organisations to set a 1.5°C aligned strategy and move to action. It focuses on simplicity and speed and is anchored in the latest science*.
*as expressed in the IPCC 1.5°C special report.
1.5°C Business Playbook partners

"The science makes clear that we need a fundamental reshaping of business and finance. Every board and every company must show a credible strategy to align with 1.5°C. This Playbook is an excellent guide for the necessary journey to net-zero emissions, to prepare business for the fastest economic transition in history and help them drive it. It's a guide for preserving a more liveable planet for future generations."
Christina Figueres
Former head of the United Nations Framework Convention on Climate Change, Convenor of Mission 2020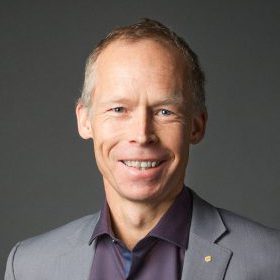 "This Playbook is aligned with the target to limit global warming to just 1.5°C. The only pathway left is massive emissions reductions across all business sectors in the next decade. We show that this is achievable."
Johan Rockström
Executive Director, Stockholm Resilience Centre, co-chair Future Earth, incoming co-director Potsdam Institute for Climate Impact Research
"We designed the 1.5°C Business Playbook to make it easy for businesses to set sharp targets and meet them through clear action. In fact, many companies can halve their emissions much faster than every decade."
Johan Falk
Exponential Roadmap co-lead author and program manager,
Senior Innovation Fellow, Stockholm Resilience Centre and Future Earth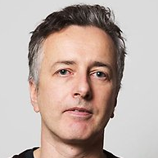 "Humanity is taking grave risks with the stability of the Earth's life support system as global average surface temperature continues to rise. We now need the fastest economic transition in history."
Owen Gaffney
Exponential Roadmap co-lead author, Stockholm Resilience Centre and Future Earth
"Now is the time for businesses to step up and take bold climate action for the future of humanity. ICC is proud to support the 1.5°C Business Playbook to provide companies of all sizes with a tool for actionable and ambitious climate policies that will accelerate the adoption of net-zero emissions targets across the private sector,"
John W. H. Denton
AO, ICC Secretary General
"As a sustainability pioneer in the private sector, we have been both an advocate of climate action within our own operations as well as in society. We have also developed an integrated strategy and set challenging 1.5°C targets. Now, it is time for all companies to do the same and the Playbook is a guide for how this can be done. We will work with our business partners to utilize the 1.5°C Business Playbook to enable exponential reduction of carbon emissions globally,"
Heather Johnson
Vice President, sustainability and corporate responsibility Ericsson
"The 1.5°C Business Playbook – which we will share with our suppliers – will be a very important tool for us. We all need to commit to exponential climate action. At Telia Company we aim for Zero CO2 in our value chain and Zero Waste in our operations by 2030. This can only be achieved by assisting our customers in their quest to become carbon neutral, and by making sure that our suppliers join us and share our ambition. Being at the heart of digitalization, Telia Company sees a huge potential in accelerating the transition to net-zero and a circular economy. The knowledge and the necessary technology exist – the 2020s must be a decade of massive action,"
Christian Luiga
acting President and CEO, Telia Company
"Many businesses accept that we are now in the fourth quarter of this climate change epic, and now we urgently need to use all the tools in our toolkit to achieve a sustainable path,"
Mark Griffiths
Global Leader of WWF's Climate Business Hub
"We hope that all Swedish companies will take climate leadership and set a 1.5°C target in 2020. The Playbook can help them succeed in cutting their emissions in ten years. All companies in the Haga Initiative have agreed to reduce emissions to net-zero by 2030, which means that we are in line with the 1.5°C target. The companies are backing this because it is possible to reduce emissions while being profitable. We have interviewed over 200 companies and see that there is a consensus that their brand and that employer branding is strengthened by active climate work. The playbook will strengthen companies in their climate achievements,"
Nina Ekelund
Executive Director of the business network Haga Initiative
"Businesses must align with the 1.5°C pathway if we want to address the climate emergency. The 1.5°C Business Playbook provides an action plan for businesses of all sizes to develop and urgently implement ambitious climate strategies. The Playbook aligns with WBCSD's SOS 1.5 strategy in its call for companies to reduce their emissions to get to net-zero as soon as possible, by reducing their emissions in their business and value chains and investing in natural climate solutions to cover the remaining emissions,"
Dr. María Mendiluce
Managing Director of Climate and Energy, World Business Council for Sustainable Development
"The 1.5°C Business Playbook is an indispensable guide for practitioners. For companies with leadership ambitions, it is not enough to only focus on direct or even value chain emissions. True leadership in the 2020s means working in and beyond your industrial ecosystem to support and enable systematic changes away from fossil dependence."
Andreas Foller
Head of Sustainability, Scania
"To stop global heating, organizations have to reduce emissions exponentially as well as increase removals exponentially. The special x-factor with the 1.5°C Playbook is that it shows how to build a climate strategy in a simple, speedy and science-based way. The 1.5°C Playbook is a great and unifying tool for all climate activist companies."
Kaj Török
CRO & CSO, MAX Burgers.
"We build lots of general community functions, infrastructure that residents faces every day; roads, bridges, cycle lanes, sewers for freshwater, parks and meeting places. Many of our projects have a life span of 100 years, which is equivalent to 25 terms of office for a politician. Of course, we must contribute with halving the climate impact and increasing sustainability in everything we do by 2030."
Niklas Sörensen,
MD Ramboll Sweden
Accenture in Sweden join the Exponential Roadmap Initiative as partners of the 1.5°C Business Playbook. The decision is a part of Accentures new commitments to sustainability — including goals for net-zero emissions by 2025. (Swedish)
read more
1.5 BUSINESS PLAYBOOK PARTNERS