1.5°C Business Playbook
 & Ecosystem
The 1.5°C Business Playbook helps organisations to set a 1.5°C aligned strategy and move to action. It focuses on simplicity and speed and is anchored in the latest science*.
The Playbook is supported by an ecosystem of frontline organisations, committed to halving emissions before 2030 towards net-zero, integrating climate in business strategy and contributing to climate action in society. 
*as expressed in the IPCC 1.5°C special report.
"The 1.5°C Business Playbook provides a great framework aligned with the Race to Zero campaign, available today for companies to use. Focusing on simplicity and speed, it will help companies to halve emissions by 2030 towards net-zero well before 2050."
Nigel Topping

UK High Level Climate
Action Champion for COP26

"This playbook is to prepare businesses for the fastest economic transition in history and help them drive it"
Christiana Figueres
Former head of the United Nations Framework Convention on Climate Change, Convenor of Mission 2020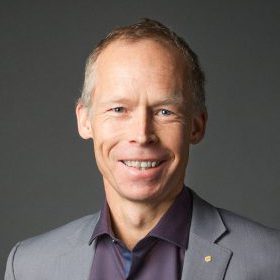 "This Playbook is aligned with the target to limit global warming to just 1.5°C. The only pathway left is massive emissions reductions across all business sectors in the next decade. We show that this is achievable."
Johan Rockström
Director, Potsdam Institute for Climate Impact Research, Executive Director, Stockholm Resilience Center.
"The 1.5°C Business Playbook is an instrumental guide to help companies reduce their own footprint as well as influence others to do the same."
Julie Kae

Global Head of Corporate Responsibility and Executive Director, Qlik
"The Playbook helps companies and organisations of all sizes to set a strategy and take action, and our goal is to make the 1.5°C Business Playbook a climate action framework available for all companies and organisations around the globe."
Johan Falk
Head of Exponential Roadmap Initiative and Lead Author of the 1.5°C Business Playbook
"Now is the time for businesses to step up and take bold climate action for the future of humanity. ICC is proud to support the 1.5°C Business Playbook to provide companies of all sizes with a tool for actionable and ambitious climate policies that will accelerate the adoption of net-zero emissions targets across the private sector."
John W. H. Denton
AO, ICC Secretary General
"Businesses must align with the 1.5°C pathway if we want to address the climate emergency. The 1.5°C Business Playbook provides an action plan for businesses of all sizes to develop and urgently implement ambitious climate strategies."
Dr. María Mendiluce
CEO, We Mean Business Coalition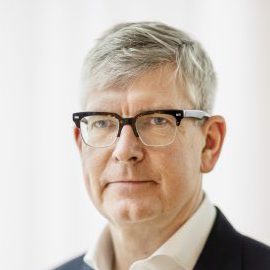 "The 1.5°C Business Playbook is a framework for company strategy and action, that we use, to help our supply chain business partners to set 1.5°C aligned targets. We need all companies to be bold and join this journey towards a more sustainable and connected world."
Börje Ekholm
CEO, Ericsson
"The critical transition ahead will require collaboration across sectors, disciplines and continents and a robust science based roadmap to unite behind and act on. That is why we are part of the 1.5°C Business Playbook community."
Eva Karlsson
CEO, Houdini Sportswear
Accenture in Sweden join the Exponential Roadmap Initiative as partners of the 1.5°C Business Playbook. The decision is a part of Accentures new commitments to sustainability — including goals for net-zero emissions by 2025. (Swedish)
read more
1.5 BUSINESS PLAYBOOK PARTNERS