Exponential Roadmap Initiative members – endorsing the 1.5°C Business Playbook 
A Guideline for Exponential Climate Action
The 1.5°C Business Playbook is supported and used by some of the most influential and innovative companies in the world with a combined yearly revenue of 1 trillion dollars.
Reduce you own emissions
Pillar 1 focuses on a company's activities to reduce its own emissions, aligned with a 1.5°C pathway. To align with the 1.5°C ambition, the minimum requirement is to halve your own emissions (scope 1 & 2) at least every decade. For many companies, a 90% reduction of scope 1 & 2 emisisons can be acheived by 2030.
Reduce your value chain emissions
Pillar 2 focuses on a company's activities to reduce its value chain emissions, following the same trajectory. These include all emissions "outside the company walls", which often represent the largest share of a company's total footprint and must therefore be addressed. Value chain emissions (scope 3) include emissions from upstream and downstream activities.
The 1.5°C Supply Chain Leaders is an initiative driving climate action throughout global supply chains
Integrate climate into your strategy
Pillar 3 focuses on the company's impact in society through the use of its products and services. It shifts the focus from only reducing the footprint to also providing solutions. Such a shift requires the alignment of the company's vision, strategy, value proposition, and customer offerings with the 1.5°C ambition.
Influence climate action in society
Pillar 4 describes how to contribute to the 1.5°C and net zero ambition beyond the company's own business and value chain. This means accelerating global climate action by sharing examples and scaling best practices through collaboration with other industry leaders. It also includes influencing policies and engaging industry associations to accelerate climate action, making climate and nature contributions beyond the value chain and helping management and employees to adopt sustainable practices.
4 Climate Pillar Strategies
Innovative, disruptive and transformative companies are applying the 4 Climate Pillars of the 1.5°C Business Playbook, taking concrete action to halve their emissions by 2030 towards Net Zero.
"The science makes clear that we need a fundamental reshaping of business and finance. Every board and every company must show a credible strategy to align with 1.5°C. This Playbook is an excellent guide for the necessary journey to net zero emissions, to prepare business for the fastest economic transition in history and help them drive it. It's a guide for preserving a more liveable planet for future generations."
Christiana Figueres
Convenor, Mission 2020
"The 1.5°C Business Playbook provides a great framework aligned with the Race to Zero campaign, available today for companies to use. Focusing on simplicity and speed, it will help companies to halve emissions by 2030 towards net-zero well before 2050."
Nigel Topping
UK High Level Climate
Action Champion for COP26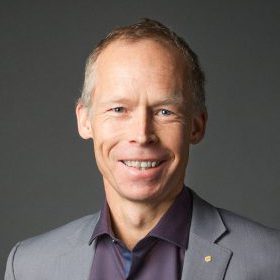 "This Playbook is aligned with the target to limit global warming to just 1.5°C. The only pathway left is massive emissions reductions across all business sectors in the next decade. We show that this is achievable."
Johan Rockström
Director, Potsdam Institute for Climate Impact Research, Executive Director, Stockholm Resilience Centre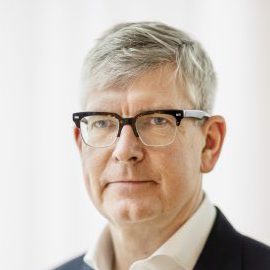 "The 1.5°C Business Playbook is a framework for company strategy and action, that we use, to help our supply chain business partners to set
1.5°C aligned targets. We need all companies to be bold and join this journey towards a more sustainable and connected world."
Börje Ekholm
CEO, Ericsson
"Businesses must align with the 1.5°C pathway if we want to address the climate emergency. The 1.5°C Business Playbook provides an action plan for businesses of all sizes to develop and urgently implement ambitious climate strategies."
María Mendiluce
CEO, We Mean Business coalition
"We designed the 1.5°C Business Playbook to make it easy for businesses to set sharp targets and meet them through clear action. In fact, many companies can halve their emissions much faster than every decade."
Johan Falk
CEO and Co-Founder of Exponential Roadmap Initiative 
"Humanity is taking grave risks with the stability of the Earth's life support system as global average surface temperatures continues to rise. We now need the fastest economic transition in history."
Owen Gaffney
Co-founder Exponential Roadmap Initiative and Co-lead author Exponential Roadmap

Exponential Roadmap Initiative's COP28 events focus on bringing together experts in science and business to advance companies' transition towards delivering climate solutions.
Exponential Roadmap Initiative members