The Exponential Roadmap Initiative brings together innovators, disruptors and transformers taking action in line with 1.5°C. Our purpose is to accelerate exponential climate action and solutions through groundbreaking projects, with the mission to halve emissions before 2030.
The Exponential Roadmap Initiative is an accredited partner of the United Nations-backed Race To Zero and a founding partner of the 1.5°C Supply Chain Leaders and the SME Climate Hub. The initiative has created the 1.5°C Business Playbook, a guideline for exponential climate action.
1.5 Business Playbook: Version 3.0 out now
"The science makes clear that we need a fundamental reshaping of business and finance. Every board and every company must show a credible strategy to align with 1.5°C. This Playbook is an excellent guide for the necessary journey to net zero emissions, to prepare business for the fastest economic transition in history and help them drive it. It's a guide for preserving a more liveable planet for future generations."
Christiana Figueres
Convenor, Mission 2020
"The 1.5°C Business Playbook provides a great framework aligned with the Race to Zero campaign, available today for companies to use. Focusing on simplicity and speed, it will help companies to halve emissions by 2030 towards net-zero well before 2050."
Nigel Topping
UK High Level Climate
Action Champion for COP26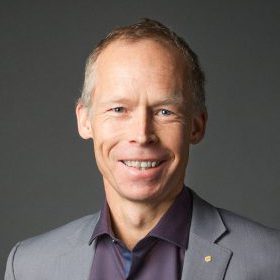 "The only pathway left is massive emissions reductions across all business sectors in the next decade. We show that this is achievable,"
Johan Rockström
Director, Potsdam Institute for Climate Impact Research, Executive Director, Stockholm Resilience Centre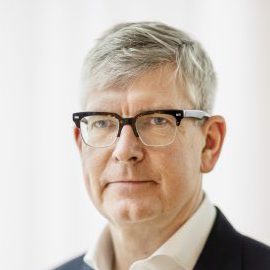 "As a sustainability pioneer, we have been both an advocate of climate action and investing in research and development of climate solutions. We believe leveraging technology, such as digitalisation and 5G, will be fundamental to halve emissions every decade. Ericsson have cut our own emissions by 50% and are working to meet further reductions. We have demonstrated solutions that help make it possible. Now other companies and policy-makers must act to scale demonstrated solutions to enable exponential reduction of carbon emissions globally."
Börje Ekholm,
CEO, Ericsson
"Businesses must align with the 1.5°C pathway if we want to address the climate emergency. The 1.5°C Business Playbook provides an action plan for businesses of all sizes to develop and urgently implement ambitious climate strategies."
María Mendiluce
CEO, We Mean Business coalition
"We need to halve global emissions by 2030 and become nature positive at the same time to tackle the climate emergency. We have the answers in our hands – we just need sharper action. The solutions to halve emissions by 2030 exist in all sectors and many are scaling  exponentially. This is the moment to scale even faster and make a pull-in. The companies that realize that today are the winners of tomorrow."
Johan Falk
CEO & Co-Founder, Exponential Roadmap Initiative 
"Humanity is taking grave risks with the stability of the Earth's life support system as global average surface temperatures continues to rise. We now need the fastest economic transition in history."
Owen Gaffney
Co-founder Exponential Roadmap Initiative and Co-lead author Exponential Roadmap

The Exponential Roadmap Initiative brings together innovative, disruptive and transformative businesses taking concrete action in line with 1.5°C. Members support the 1.5°C Business Playbook, committed and taking action across the 4 Climate Pillars to halve their own emissions and the emissions in their value chain before 2030 towards net zero, integrating climate deeply in business strategy and influencing climate action in society.
The member companies together represent over 1 trillion USD in revenue and 2 million employees.
1.5°C Supply Chain Leaders
The 1.5°C Supply Chain Leaders work together to drive climate action throughout global supply chains and support small and medium-sized enterprises (SMEs) through the SME Climate Hub, understanding the need to work with and support suppliers to halve emissions before 2030 and achieve net zero emissions before 2050. The 1.5°C Supply Chain Leaders was founded by the Exponential Roadmap Initiative together with Ericsson, Inter IKEA Group, Telia Company, BT Group and Unilever and is supported by the United Nations' Race to Zero and the We Mean Business Coalition.
The Exponential Roadmap is a science based cross-sector collaboration resulting in a report published in three iterations. It highlights 36 solutions with exponential scaling potential to halve global greenhouse gas emissions by 2030. Scaling of solutions comes from sharp policy, from climate leadership by companies and cities and from a finance and technology shift towards green solutions with exponential potential. The roadmap shows how we can build a stronger, more resilient and future-proof global economy and increase human prosperity and health – within the planetary boundaries.