Exponential Roadmap Initiative
The Exponential Roadmap Initiative is for innovators, transformers and disruptors taking action in line with 1.5°C, with the mission to halve emissions before 2030 through exponential climate action and solutions.
"The science makes clear that we need a fundamental reshaping of business and finance. Every board and every company must show a credible strategy to align with 1.5°C. This Playbook is an excellent guide for the necessary journey to net zero emissions, to prepare business for the fastest economic transition in history and help them drive it. It's a guide for preserving a more liveable planet for future generations."
Christiana Figueres
Convenor, Mission 2020
"The 1.5°C Business Playbook provides a great framework aligned with the Race to Zero campaign, available today for companies to use. Focusing on simplicity and speed, it will help companies to halve emissions by 2030 towards net-zero well before 2050."
Nigel Topping

UK High Level Climate
Action Champion for COP26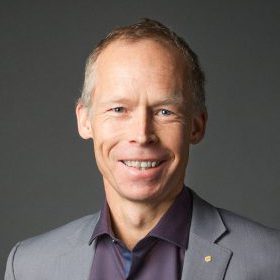 "The only pathway left is massive emissions reductions across all business sectors in the next decade. We show that this is achievable,"
Johan Rockström
Director, Potsdam Institute for Climate Impact Research, Executive Director, Stockholm Resilience Centre

"As a sustainability pioneer, we have been both an advocate of climate action and investing in research and development of climate solutions. We believe leveraging technology, such as digitalisation and 5G, will be fundamental to halve emissions every decade. Ericsson have cut our own emissions by 50% and are working to meet further reductions. We have demonstrated solutions that help make it possible. Now other companies and policy-makers must act to scale demonstrated solutions to enable exponential reduction of carbon emissions globally."
Börje Ekholm,
CEO, Ericsson
"Businesses must align with the 1.5°C pathway if we want to address the climate emergency. The 1.5°C Business Playbook provides an action plan for businesses of all sizes to develop and urgently implement ambitious climate strategies."
María Mendiluce
CEO, We Mean Business coalition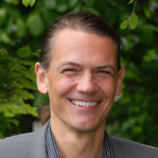 "This roadmap uniquely focuses on three things. The immediate priorities – reaching peak emissions in 2020 and racing to cut emissions in half by 2030. How we scale the new low-carbon solutions exponentially and how we need to think in terms of systems transformation of the whole economy. We must now reach a critical mass of countries, cities, companies and citizens with the new compass direction to enable a virtuous circle of change. Then it is achievable."
Johan Falk
Co-Founder and Head of Exponential Roadmap Initiative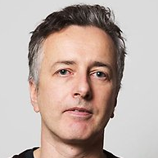 "Humanity is taking grave risks with the stability of the Earth's life support system as global average surface temperatures continues to rise. We now need the fastest economic transition in history."
Owen Gaffney
Co-founder Exponential Roadmap Initiative and Co-lead author Exponential Roadmap

"The difficult lies not so much in developing new ideas as escaping from old ones." John Maynard Keynes Leaders of the world's largest economies, the G20, meet in Rome this week just days before the UN's climate summit in Glasgow. This is the very last moment to raise...
read more
Global Climate Action Summit
San Francisco, USA
September 13, 2018