The Exponential Climate Action Roadmap was published 13 September at the Global Climate Action Summit in San Francisco. The roadmap outlines the global economic transformation required by 2030 to meet the Paris Agreement on climate.
Global Climate Action Summit
San Francisco, USA
September 13, 2018
Webinar Event on the Exponential Climate Action Roadmap
Originally broadcasted 11 January, 2019
What are the key takeaways from the IPCC 1.5 report and COP24?
What are the key take-aways from the Exponential Climate Action Roadmap?
What solutions exist to halve Carbon Emissions by 2030 and how?
Can Climate Leadership, policy and digital technology radically accelerate solutions?
Disruption is here. Three unstoppable forces are pushing us towards a future of prosperity, growth and clean energy: climate leadership, market forces and the digital revolution. This roadmap provides an insight into how these will combine to create the future we all want.
Christiana Figueres
Convenor, Mission 2020

The world has crossed the Rubicon where incremental change is no longer adequate to address climate change. Fortunately, research and innovation have given us what we need – save time – to tackle the climate crisis. This roadmap shows how business, politicians and civic groups can leverage this knowledge to scale up progress exponentially. We've got the knowledge and the tools. And we increasingly, we have the economics behind us. Now we just need the drive to accelerate forward.
Amy Luers
Executive Director, Future Earth
The world is at a critical juncture and the stakes could not be higher. Greenhouse gas emissions need to peak by 2020 and then fall dramatically – approximately halving every decade in order to reach the Paris Agreement's terms. The consequences of missing this goal are potentially catastrophic for humanity. Yet all solutions exist to begin halving emissions immediately. Now is the moment to move from incremental to exponential action.
Johan Rockström
Executive Director, Stockholm Resilience Centre,
co-chair Future Earth, incoming co-director Potsdam Institute for Climate Impact Research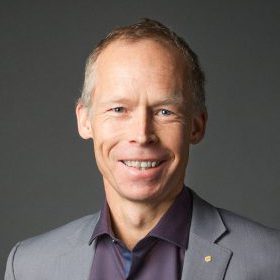 Leaders from cities, investors and corporates are forming alliances for climate action to inspire governments and peers to step up their efforts to reduce emissions. These include setting ambitious targets based on science, implementing these through increased entrepreneurship, and accelerating high impact innovation. We must do this if we are to have a future where people can live in harmony with nature.
Manuel-Pulgar-Vidal
leader of WWF's global climate and energy programme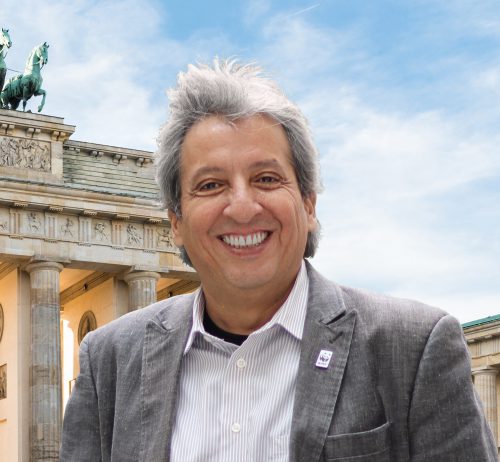 As a sustainability pioneer in the private sector,
we have been both an advocate of climate action and investing in research and development of climate solutions. We understand the urgency for action. We believe leveraging new technology, such as digitalisation and 5G, will be
fundamental to reduce carbon emissions by half every decade, meeting the Carbon Law.
As a company, we have cut our own emissions by 50% and are working to meet further reduction targets. We have demonstrated solutions that help make it possible and now other companies and policymakers must join the quest for broader adoption of solutions to enable exponential reduction of carbon emissions globally
Börje Ekholm,
CEO, Ericsson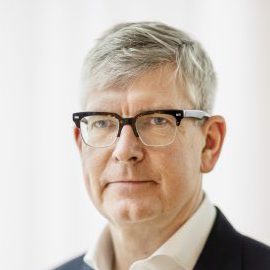 To win the fight against climate change, we need to constantly push beyond what conventional wisdom tells us is possible. The digital revolution is one of the most powerful tools at our disposal. Now, to realise the full potential, we need leadership and action: by policymakers, business leaders and all of us.
Mikko Kosonen
President, Sitra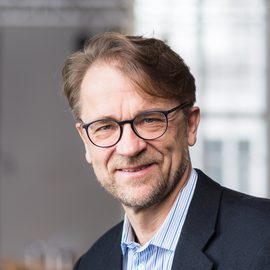 Some may argue it is unrealistic to halve emissions by around 2030. What is unrealistic is wilfully allowing a 3-4°C warmer world when the solutions are ready here and now.
Johan Falk
Exponential Roadmap co-lead author and program manager,
Senior Innovation Fellow, Stockholm Resilience Centre and Future Earth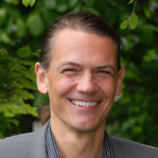 In eight years, Shenzhen in China electrified its entire fleet of 16,000 buses. In Norway, in 2017 over 50% of new cars bought were electric or hybrid. In India, renewable energy is on track to account for over 55% of electricity by 2030. With very strong policies, the next decade could mark the end of the age of fossil fuels. This is an essential evolutionary step for civilization.
Owen Gaffney
Exponential Roadmap co-lead author,
Stockholm Resilience Centre and Future Earth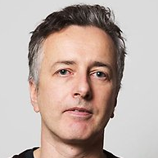 The Exponential Climate Action Roadmap underpins the Step Up Declaration signed by 21 front-running companies which was developed by Mission2020, Salesforce, and contribution from Gaffney/Falk.
Step Up to 2020 Declaration
The Exponential Climate Action Roadmap underpins the Entrepreneurs Call to Action signed by over 300 CEOs which is based on the foundation of Exponentials and how halving of emissions every decade following the Global Carbon Law can be enabled by technology
Go