This guide is for business leaders, sustainability managers, board members and employees who want to reduce the emissions from their company's cash holdings –
a critical yet overlooked driver of corporate greenhouse gas emissions.
Every organisation has a financial supply chain similar to its material supply chain. The financial supply chain includes suppliers of financial services such as cash management. Just as the material supply chain, the financial supply chain also generates emissions. These arise from how banks use a company's money to finance activities that generate emissions.
For many companies, their total greenhouse gas emissions would be significantly higher if emissions from cash holdings in the bank were counted. However, these emissions are currently not quantified or reported in corporates' greenhouse gas accounting.
Actioning the 1.5 °C Business Playbook
The 1.5°C Business Playbook sets out a four-pillar climate strategy focusing on four pillars that need to be addressed in a company's climate strategy to align with the 1.5 °C ambition.
Pillar 2 focuses on a company's activities to reduce its value chain emissions.
One such activity is to evaluate and take action to reduce the footprint of the company's financial supply chain. The Greening Cash Action Guide lays out how to do that.
Seven key actions to start greening corporate cash
This guide shows that companies can take actions to reduce the emissions related to their cash holdings. They will face challenges, partly because of the evolving regulatory landscape for financial institutions and partly because banks rarely provide the financial emissions data that companies require to fully measure the emissions financed by their corporate cash.
Despite these challenges, action is possible and can help drive the transformation towards a more sustainable financial sector.
What others say about the Greening Cash Action Guide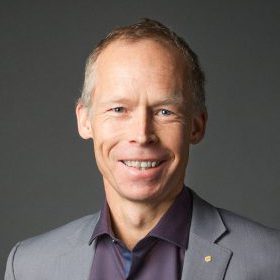 "This guide addresses two crucial levers for scaling and accelerating the transformation needed to stay within safe planetary boundaries: science aligned climate leadership from companies and financial actors. Its value lies in providing concrete actions companies can take with their banks to reduce financing of new emissions – and through these accelerate the transformation of the financial sector."
Professor Dr Johan Rockström
Director, Potsdam Institute for Climate Impact Research

"Beyond their organisational inventory, corporations may not realise the emissions financed by their cash. This guide provides them with practical recommendations to start considering and driving down financed emissions."
Kaya Axelsson
Net Zero Policy Engagement Fellow, University of Oxford
"At Icebug, we have already started implementing the actions outlined in the guide and can see that we are contributing to improving our bank's climate practice. We see a big potential for companies as bank customers to drive meaningful change in the financial sector."
James Varkey
CFO, Icebug
"Many financial institutions have committed to low-carbon targets and companies as corporate customers of financial institutions can play an important role here. This guide spells out how companies can engage with their banks to support accelerating the transformation of the financial sector."
Gireesh Shrimali
Head of Transition Finance Research, University of Oxford
"Companies must act to decarbonize every component of their climate fingerprints, including their corporate finances. We're excited about this action guide which provides every company the tools they need to start reducing the enormous emissions enabled by their corporate cash."
Ashley Orgain
Chief Impact Officer, Seventh Generation
"This guide sheds light on a blind spot in greenhouse gas reporting: Companies are not required to report on the emissions that are financed by their corporate cash and are most often not aware of their magnitude. The actions this guide recommends can be valuable first steps to reducing the emissions that companies indirectly finance."
Jimmy Jia
DPhil Candidate in Sustainable Finance, University of Oxford
"We welcome all feed-back from our corporate customers that can help us in improving our climate-related initiatives. The practical support provided by this guide helps companies engage effectively with their banks and also ensures that banks who perform better on climate issues receive the positive feedback needed to accelerate and further develop their climate action."
Catharina Belfrage Sahlstrand
Chief Sustainability and Climate Officer, Handelsbanken
"Our banking choices are an enormous lever for change, but it can feel a bit overwhelming to figure out where, how, and when to move to a more aligned bank partner (and to put positive pressure on your existing bank in the process). The Greening Cash Action Guide is an invaluable how-to that breaks it down so you can take action and become a powerful changemaker."
Kate Williams
CEO, One Percent for the Planet
"This guide is a valuable how-to for companies wanting to reduce the carbon emissions they indirectly finance. What's more, it sheds light on the gaps when it comes to collecting data, recommends tools and standards that would enable companies to assess the climate performance of their financial partners more easily, and measures the emissions financed by corporate cash in order to take corresponding action to meet climate goals."
Brandi Hall
Chief Ethics Officer, Lush Cosmetics 
"This guide is a valuable resource and must-read for business leaders who want to learn how to eliminate the oft overlooked carbon emissions from their company's cash holdings. It offers practical steps for companies to measure and reduce these emissions, and it supports the decarbonization of the financial sector."
Aaron Morehouse
Executive Director, Climate Safe Lending Network
"Finance is here to serve the people and the planet but too much of it continues to exacerbate climate change. This guide builds on the few positive examples of enlightened companies who recognise that where they put their corporate cash holdings matters a great deal to our social and environmental well-being. It gives actionable recommendations to those who can be an important driver of systemic change in the financial system: corporate customers of financial institutions."
James Niven
Chief Operations and Programme Officer, Global Alliance for Banking on Values
Greening cash to set  in motion a virtuous cycle
By action on the guide, companies can reduce emissions from their cash holdings in the bank. They also send an important signal to their banks, potentially setting in motion a virtuous cycle in which companies and banks put stricter requirements on each other, accelerating the decarbonisation of the financial system.
Accelerating Greening Cash Action
Our mission is to accelerate exponential climate actions and solutions. If the Greening Cash Action Guide sparked your interest to talk further about actions to green corporate cash and support the decarbonisation of the financial system, drop us a line hello@exponentialroadmap.org.
The authors propose to use artificial intelligence tools to support the scale-out of clean energy infrastructure globally and achieve tripling of renewable energies by 2030.
Exponential Roadmap Initiative launched an updated version of the 1.5° Business Playbook, building on the established four-pillar-climate strategy.
By recognising H2 Green Steel as a Climate Solutions Company, the Exponential Roadmap Initiative, a partner of the UN-backed Race to Zero, validates the Swedish industrial start-up's plan to deliver significant emissions reductions compared with traditional steel manufacturing.