Exponential Roadmap 1.5 Partners
Version 1.5.1, March 2020
The Exponential Roadmap is a science based cross-sector collaboration resulting in a report published in three iterations. It highlights 36 solutions with exponential scaling potential to halve global greenhouse gas emissions by 2030. Scaling of solutions comes from sharp policy, from climate leadership by companies and cities and from a finance and technology shift towards green solutions with exponential potential. The roadmap shows how we can build a stronger, more resilient and future-proof global economy and increase human prosperity and health – within the planetary boundaries.
"We need a vision for a world free from fossil-fuels and a pathway to achieve it. As co-chair of the United Nations Climate Action Summit's ambition advisory group I welcome this report because it provides just that."
Manuel-Pulgar-Vidal
leader of WWF's global climate and energy programme
"I see all evidence that social and economic tipping points are aligning. We can now say the next decade has the potential to see the fastest economic transition in history. The 2019 Exponential Roadmap is an excellent guide for the necessary journey to net zero emissions."
Christiana Figueres
Convenor, Mission 2020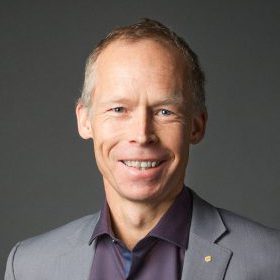 "The remaining carbon budget for a 1.5°C future is falling 10% each year we fail to act. We should be nervous. But the window of opportunity is still open. While this scale of transformation is unprecedented, the speed is not. We hope the 2019 Exponential Roadmap provides a useful compass."
Johan Rockström
Executive Director, Stockholm Resilience Centre,
co-chair Future Earth, incoming co-director Potsdam Institute for Climate Impact Research
"Every day we get reminders of the urgency of climate action. Our experiences with record temperatures, sea ice melts and widespread wildfires give us a sense of the changes underway. And the science provides an increasingly clear picture of the dangers ahead. This report shows there are solutions for businesses and governments thanks to the combination of science and ingenuity. We have the tools to drive the transformations needed to tackle the climate crisis. Let's use them."
Amy Luers
Executive Director, Future Earth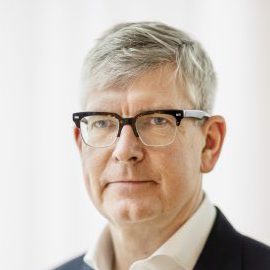 "As a sustainability pioneer, we have been both an advocate of climate action and investing in research and development of climate solutions. We believe leveraging technology, such as digitalisation and 5G, will be fundamental to halve emissions every decade. Ericsson have cut our own emissions by 50% and are working to meet further reductions. We have demonstrated solutions that help make it possible. Now other companies and policy-makers must act to scale demonstrated solutions to enable exponential reduction of carbon emissions globally."
Börje Ekholm,
CEO, Ericsson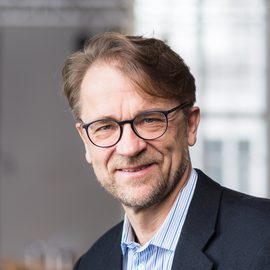 "Understanding where we are and how far we still need to go to tackle climate change, is the foundation for achieving our common exponential action plan. We have the vision, we know what to focus on. Now we need to accelerate the efforts of civil society, business, cities and people and make sure the transition is fair and brings us well-being and a sustainable future. This is the responsibility of us all."
Mikko Kosonen
President, Sitra
"All universities have a responsibility to support exponential climate work. KTH Royal Institute of Technology do this through leadership in research, in education and in cooperation with other parts of society. Thus, we are dedicated to stimulating new ways of thinking about society and about how these can support climate targets and the SDGs."
Sigbritt Karlsson
President, KTH Royal Institute of Technology
"Food and land-use account for 23% of global greenhouse gas emissions, yet these sectors are often overlooked when it comes to developing mitigation strategies. Shifting unhealthy, unsustainable diets in Western industrialised countries and preventing the transition to Western diets in low income countries is the greatest lever we have in reducing emissions from food consumption, while simultaneously reducing health-care costs and human suffering from malnutrition and diet-related diseases. In addition, agriculture has huge potential for both reducing emissions from land-use and storing carbon. Science is clear. It's now time to act."
Gunhild Stordalen
Founder and executive chair, EAT Forum
"This roadmap uniquely focuses on three things. The immediate priorities – reaching peak emissions in 2020 and racing to cut emissions in half by 2030. How we scale the new low-carbon solutions exponentially and how we need to think in terms of systems transformation of the whole economy. We must now reach a critical mass of countries, cities, companies and citizens with the new compass direction to enable a virtuous circle of change. Then it is achievable."
Johan Falk
Exponential Roadmap co-lead author and program manager,
Senior Innovation Fellow, Stockholm Resilience Centre and Future Earth
"The world is a long way off the pathway we need to be on. But the roadmap shows that we can achieve this goal."
Owen Gaffney
Exponential Roadmap co-lead author,
Stockholm Resilience Centre and Future Earth
Global Climate Action Summit
San Francisco, September 2018
The first Exponential Roadmap, lead authored by Falk and Gaffney, was presented as the main keynote at the Global Climate Action Summit 2018 by Johan Rockström and Christiana Figueres. It is the first global roadmap highlighting that solutions exist to halve emissions by 2030, and that they need to be scaled exponentially through four forces: climate leadership, strong policy, finance and technology.
The UN special report on 1.5°C  concludes that we need to keep global warming to a maximum of 1.5°C to avoid high risk of catastrophic consequences for people and our living environment. To do so, the world needs to follow the "carbon law", halve global GHG emissions every decade, complemented by scaling carbon removals. This simple rule of thumb, called the Carbon Law, can be applied to everyone: companies, cities, nations and citizens.
To successfully halve emissions by 2030 we must exponentially scale climate solutions, shifting out the fossil economy. Transformative and disruptive companies are leading the way, but stronger policy, finance and utilization of digitalisation is required to...
Exponential Roadmap Partners